Weddings are all about love, laughter, gorgeous dresses, sweet memories, and perfect photographs. Every bride's makeup needs to be on point to ensure the last one. So, if your D-Day is around the corner, and you are looking for some bridal makeup packages, you have landed on the right page. Much preparation goes into arranging the wedding ceremony, from party themes to decorations, invitations to food, dresses, flowers, and lights. It might become overwhelming, and that is why we want to take some weight off your shoulders. In this article, we have curated a list of the best wedding makeup packages that will give you the desired glow on your special day. Swipe up for the deets!

Keep In Mind
Mood Board: Mood Board Visualize everything, from your outfits, hair, and makeup so that you have a definite idea of what you want and what looks good before a trial run.
Season: Mood Board Ask your stylist to prepare skincare and makeup products that suit the season and your skin, be it winter or summer, so that your makeup looks flawless.
Makeup Products: Mood Board Opt for makeup products that are waterproof and transfer-proof to avoid any mishaps on D-day.
What To Look For While Choosing A Bridal Makeup Package
There are different bridal beauty packages out there and here's some help for you to choose from:
1. Budget
If you're looking for a professional bridal makeup artist, the starting range will begin from about 15-18k and go up anywhere into lakhs. Preparing a budget beforehand is imperative, so that you have an idea of how much you can comfortably spend, how much you can stretch if needed, and what range is completely out-of-bounds. It is very easy to get swayed into something if you don't have a set amount ready in your mind beforehand, and even though you want to look your best on this day, you certainly don't want to get into a soup later. A little wise planning never harmed anyone, certainly not the bride!
2. The Bride and the Bridesmaids
Most brides like to use this special day to treat their special female friends and relatives to some professional makeup magic. Are you looking to get the makeup only for yourself, or would you like to extend the services to your selected friends or bridesmaids as well? Most bridal makeup package deals these days come with special services for the bride as well as a set number of friends, so plan accordingly and decide.
3. Pre-Bridal, Bridal and Post-Wedding Ceremonies
Many bridal package services these days include makeup not only for the D-day, but right from the beginning of your celebrations, i.e., from the day of your mehndi or sangeet to your marriage as well as reception. You can also include your pre and post weddings photoshoot makeover in the package. Of course you can choose to go for one that only works with you on the day of your marriage, but if you would like a professional salon makeover throughout the celebrations, do remember to book a consultation with the artist you are thinking of booking. Pre-bridal makeup packages can definitely help you look lovely all through the most memorable days of you life!
4. Part of Package
Bridal packages will mostly include hair, makeup and draping, which means they will help you do your bridal makeup, your bridal hairstyle and help you drape your saree or wedding trousseau. Professionals also help put on your wedding jewellery at the makeup venue, if you are going for costume jewellery. But it's advisable to check beforehand if you're planning to wear 'real' jewellery of value, as many places may or may not agree. Also, if you want to go for a pre-bridal package (which mostly include body scrubs, wraps, exfoliates, waxing, facial sessions, nail care, massage etc.) before the main day, you may want to check with the same artist(s).

Quick Tip
Ensure to know about the pre-bridal packages in detail to choose the best option from fast, classic, supreme, and luxury packages. It helps to stay within budget and glow on your D-day.
5. Hair
While you will most likely be going in for a traditional bridal look, there is still a lot you can do when it comes to your bridal hairstyles. Check out a few styles online and see which ones you like, and understand what will suit your face cut and the kind of dress you are wearing on the day. Also select a hairstyle as per the jewellery you are planning to wear. Also, please check with your artists if you need to pre-wash your hair at home the same day or a day earlier, or if it will be taken care of at the studio.

Quick Tip
It is recommended to choose your bridal hairstyle depending on your face shape, event duration, outfit style, and venue.
6. Trial Day
Getting a hair and makeup trial before your main day is always recommended. What looks great in pictures and over the phone may turn out to be completely different to what you may have thought. A trial will give you and the artist a perfect idea of skin tone, skin type, matches, what looks good and what you can carry off without being too uncomfortable. Make sure you book your trial at least 4-5 months in advance, or when your wedding saree or outfit is ready so that there's always scope for change and re-booking with someone else if needed.
7. Skin Issues
If you have been having any problems with your skin, make sure you discuss it with your makeup artist well in advance. Some professionals may suggest your pre-makeup treatments while others will advise you on what kind of cosmetics that will suit your skin the best under such circumstances.
8. Travel and Distance
While booking the venue for your makeup, make sure you keep important aspects like distance from your home and the wedding venue in mind. An average bridal makeup package will take about 2-and-half hours and of course can stretch longer. Image
Infographic: Self-Care Tips For Brides-to-Be
With your big day coming up, you must be giddy with excitement and a nervous wreck at the same time. While all the important details are addressed during the back-breaking preparations, it is also important for you to look after your well-being. Check out the infographic below for some essential self-care tips to follow as your wedding day approaches to make the best of it.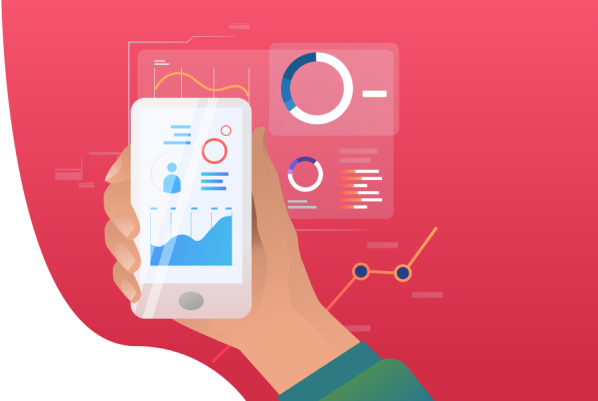 We hope we have shown the significance of determining the budget you need to allocate to your bridal makeup package, making a list of people you want to extend the package to, and the events you would need it for. Also, do not forget to keep in mind that a trial session is a must. Once all these are sorted along with the other essential aspects like time and distance, you are good to go. With this article in place, you will have some amazing picture-perfect moments.
Frequently Asked Questions
Which makeup product is best for bridal?
It depends on how minimal or how loud you want your makeup to be. While a good concealer, primer, and foundation are required to give you that flawless base, you can opt for highlighters, eyeshadows, liners, and accessories as per your desired bridal look.
What is 3D bridal makeup?
3D bridal makeup refers to a technique that focuses on highlighting your best features.
Why is bridal makeup expensive?
While bridal makeup packages vary in price range, they might seem expensive because they cover all the minute details of hair, makeup, and outfit to make you look your very best on your special day.
Courtesy: 1 , 2 , 3 , 4 , 5 , 6 , 7 , 8 , 9
It is extremely important to select the perfect bridal makeup artist for your special day. Click on the following video and find tips on finding the right artist for your wedding look.
Was this article helpful?
Related
The following two tabs change content below.