Not everyone is blessed with Delevigne-esque bushy and bold eyebrows. But celebrities with tattooed eyebrows have shown us how to face that challenge. There are different forms of eyebrow tattoos, including microblading and henna brows. From Madonna to Mila Kunis and Oprah to Lorde, our favorite celebs have used these methods for well-defined eyebrows. Scroll down for more information.
What Is An Eyebrow Tattoo?
Tattoos became the hottest trend a few years ago. While few people found solace in tattoos as a way to express themselves, others resorted to it to show their rebellious streak! Today, many have come to realize the many benefits of the art of tattoos. People are now using the creative skill of tattoo to regain their lost looks or to create a feature they don't naturally possess.
There are some celebrities, influencers, and public figures who have got eyebrow tattoos to accentuate their good looks and beauty. Getting an eyebrow tattoo is quite a painful experience and demands courage. Since it is to stay forever, one wrong decision could mean distorting your looks for a lifetime. However, the perfect eyebrow tattoo can highlight your features by adding shape, color, symmetry, density, and balance. It can be a long-lasting and smudge-free solution to get that perfect arch on your face and up your glam quotient! Want to know which actresses have tattooed eyebrows?

Trivia
Eyebrow tattoos can be semi-permanent or permanent. Semi-permanent tattoos use pigment, while permanent tattoos use ink inserted deeply into the skin.
Top Celebrities with Tattooed Eyebrows
Following is a list of the top celebrities with tattooed eyebrows sported at the best!
1. Coleen Rooney:
She has got an eyebrow tattoo to ensure that she always has the perfect look. While makeup accentuates this TV icon's natural beauty, her inked eyebrows make quite a few heads turn. Her inked eyebrows and natural color are in stark contrast. Thus, her new look dramatically redefines her gorgeous looks. She has highly pointed eyebrows that many would love to flaunt.
2. Natalie Cassidy:
While the EastEnders star has oodles of beauty and charm, she opted for an eyebrow tattoo to turn into a style diva! Using an eyebrow pencil was her favorite makeup trick before getting the tattoo. She had very thin and sparse eyebrows earlier. The dark eyebrow ink defines her delicate features now. Her eyebrows now arch dramatically, and while most appreciate her makeover with the eyebrow tattoo, some may feel it makes her look bewildered all the time. No matter what the critics say, the arched eyebrow has a style of its own!
3. Katie Price:
Katie Price is famous for her make-up fetish and how she uses it to perfect her looks. She is a trendsetter as she is one of the earliest heroines and models to go for an eyebrow tattoo to add oomph to her gorgeous looks. With the permanent ink to shape her eyebrows, the mother of three saves a lot of time that she would otherwise spend struggling to make her eyebrows look perfect.
4. Angelina Jolie:
This fashionista is one of the best examples of how to get the eyebrow tattoo right. Angelina Jolie has got an eyebrow tattoo to touch up along the length of her natural eyebrow growth and in the same color. Her eyebrow tattoo looks natural and subtly works magic on her ravishing face! She is one of the celebs who have set an example of how to perfect her looks without going over the top!
5. Rihanna:
Rihanna has a beautiful voice, and she has drop-dead sultry looks too! She got an eyebrow tattoo to highlight her exquisite features up her exotic appeal!
Though eyebrow tattoo designs look cool and are sported by various actors and TV personalities, it is advisable to not meddle around too much with a tattoo around the eyes. It is because the area is highly sensitive and could cause irreversible damage. Be careful and go to trained tattoo artists only.

Trivia
People with dermatitis, psoriasis, and rosacea shouldn't get eyebrow tattoos, as that may compromise the skin surface and cause flare-ups.
Infographic: Top 3 Celebrities Rocking Tattooed Eyebrows
Tattooed eyebrows (or microblading) have become popular among celebrities, especially when their job demands them to look their best. The infographic below lists the top 3 celebrities who embraced permanent makeup and have their eyebrows on fleek throughout the year. Scroll down and take a look.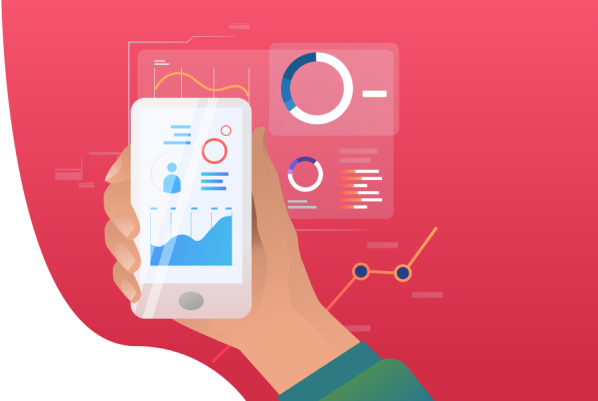 It is important to remember that these tattooed eyebrows can either make or break your look. So always get them done by skilled eyebrow specialists and take the necessary precautions as instructed by them to tattoo eyebrows. Because once you get them done, there is no going back. Make sure you are thorough with the shape you want for your brows for the rest of your life. Once done, tattoo them and flaunt your eyebrows like never before. Now, go and pick your inspiration from these celebrities with tattooed eyebrows.
Frequently Asked Questions
What's the difference between microblading and tattooing eyebrows?
Microblading is a temporary procedure that allows you to style and shape your eyebrows often. However, eyebrow tattoos are permanent. Always consult your makeup artists and beauticians before getting them.
Why should you not tattoo your eyebrows?
Tattooing eyebrows is an invasive procedure that may scar your natural skin. Also, the pigment is permanent. So unless you are ready for the outcome, rethink your decision to tattoo eyebrows.
What happens to tattooed eyebrows as you age?
Tattooed eyebrows may begin to appear grayish with age. But touch-ups can address this concern.
Get ready to be amazed as you witness the power of a simple eyebrow transformation on your favorite celebrities in this video. From subtle changes to bold statements, see how eyebrows can make all the difference.
Was this article helpful?
Related
The following two tabs change content below.