Just walk the aisle of the supermarket, and you'll see words like 'natural' and 'organic' screaming back at you from a majority of the products. That's because eco-friendly products are all the rage these days. So, it's no wonder that the trends have caught on in the hair care world as well.
Amazon's Freedom Sale 2020 sale is here!
Amazon's Freedom Sale 2020 sale is here from 8th August to 11th August, you have access to irresistible deals, sitewide sales, jaw-dropping offers and huge savings as you shop your favorites. You have a rare chance to grab your favorites at unbeatable prices with discounts of up to 70%! Amazon is also offering exciting deals on Indian brands and a wide variety of unique regional products.
You must be wondering how something like a shampoo could possibly be natural. Well, natural shampoos contain the extracts of plants, fruits, and herbs that are highly beneficial for your hair and scalp. But for a shampoo to be truly natural, it has to be free of harmful chemicals like parabens, sulfates, and silicones. While it's tough to find natural shampoos that do not contain any of these chemicals, you can still find ones that contain these only in small amounts. And the benefits these natural shampoos offer are many. Let's take a look at a few of them:
They naturally stimulate hair follicles to boost hair growth.
They deliver natural oils and herb extracts directly to the roots to moisturize them and improve the overall health of your scalp.
There is no risk of allergic reactions as they contain all-natural ingredients.
They are better for the environment as they contain biodegradable materials.
Now that you know how amazing natural shampoos are for your hair and the environment, let's check out the top 10 natural shampoos that you can get your hands on.
Top 9 Natural Shampoos Available In India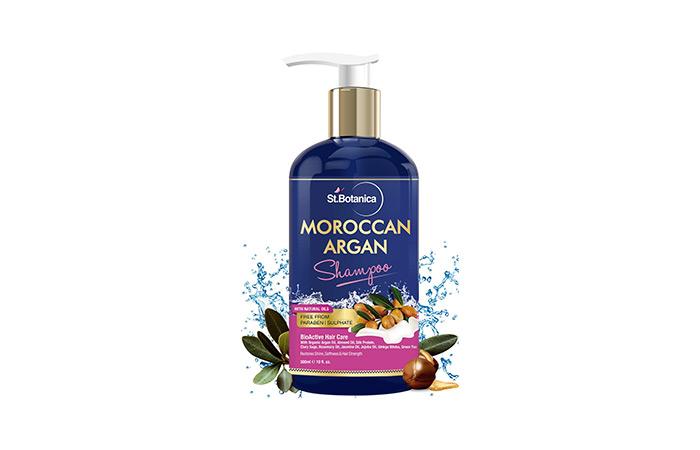 St. Botanica Moroccan Argan Shampoo has a special BioActive formula that contains natural ingredients like argan oil, almond oil, rosemary oil, silk protein, clary sage, jojoba oil, ginkgo biloba, and green tea. It deeply cleanses your hair without leaving it dry and brittle. It adds hydration, shine, and volume to the hair and makes it more unmanageable. It is free from harmful chemicals like parabens, sulfates, and mineral oil.
Pros
Hydrates the hair
Makes hair more manageable
Deep cleanses the hair
Adds shine
Sulfate-free
Paraben-free
Cons
Not suitable for all hair types

Back To TOC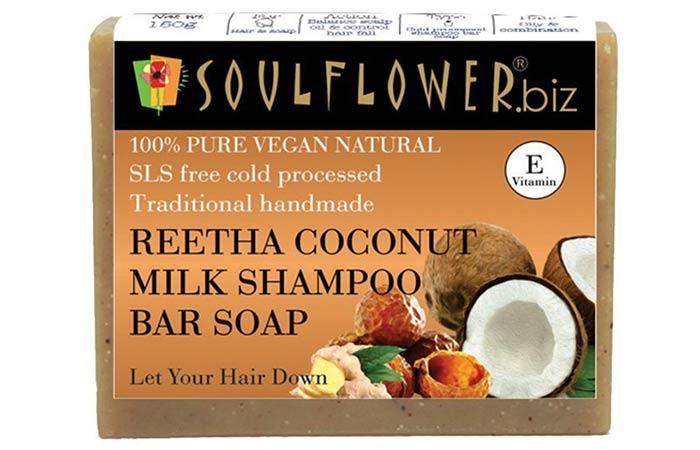 The thought of using a shampoo bar soap may not sound appealing to many of you. But once you use Soulflower Reetha Coconut Milk Shampoo Bar Soap, you will not want to go back. This natural and hand-pressed shampoo bar contains the goodness of coconut milk, reetha, black castor oil, ginger, and lemon essential oil that work in perfect synchrony to give you softer, thicker, shinier hair.
Pros
Moisturizes hair
Makes hair soft and shiny
Adds definition to curly hair
Easy to lather
Vegan
Free of SLS, parabens, sulfates, silicones, hexane, and phthalates
Cons

Back To TOC
There are multiple offers on payment options as well. For example, you will get a 10% Instant Bank discount with SBI Credit Cards and EMI transactions. To give you a sneak peek into what's in store for you, electronics such as speakers, headphones, laptops and memory cards are available at jaw-dropping discounts of 50 to 70%! If you're in the mood for a wardrobe update, there's a minimum discount of 50% on apparel in the Amazon Freedom Sale.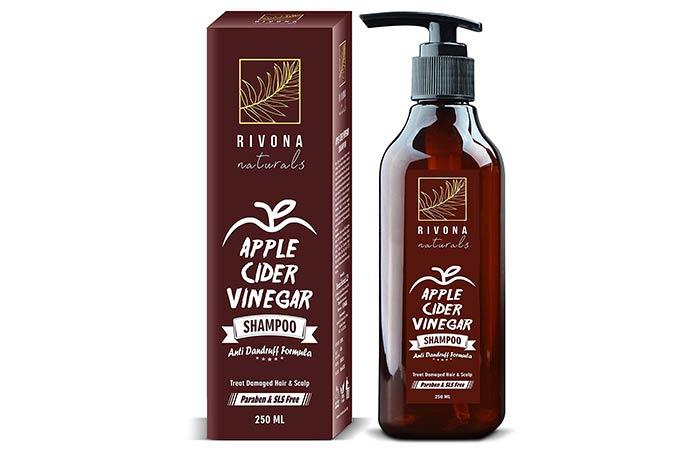 Apple cider vinegar is known to nourish hair and cleanse away all the dirt, oil build-up, and bacteria from your scalp. So, it comes as no surprise that Rivona Naturals Apple Cider Vinegar Shampoo works to restore the natural pH level of your hair and scalp, increases blood flow, and stimulates hair follicles to maintain the overall health of your hair.
Pros
Treats dandruff
Free of SLS, parabens, alcohol, silicones, and phthalates
Vegan and cruelty-free
Cons

Back To TOC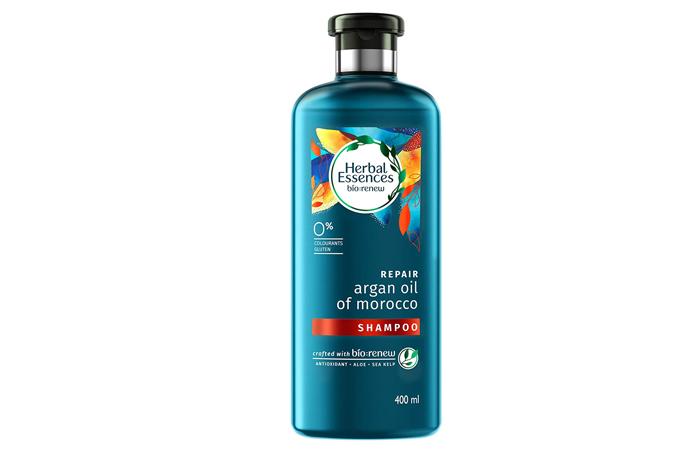 Argan oil is gaining popularity as a premier hair care ingredient. Argan Oil of Morocco shampoo contains Moroccan argan oil, which nourishes the hair at the root and softens them. It is made almost exclusively from natural ingredients and is free of chemicals such as sulfates and parabens. Antioxidants and nutrients present in argan oil improve the texture of the hair.It is also safe to be used on colored hair. It prevents the hair from being damaged due to styling heat and UV exposure. It makes the hair soft and silky by restoring moisture.
Pros
Natural ingredients
Free of harmful chemicals
Cons

Back To TOC
For all your beauty essentials, the Freedom Sale has unmissable offers and unbeatable prices. Grab your favorite makeup, skin care, and hair care products at up to 60% off! Luxury beauty products, fragrances and perfumes will also be available at tempting prices with up to 50% discounts. Health and wellness enthusiasts cannot miss out on discounts of up to 55% on immunity supplements, and up to 60% off on sports nutrition.
So get your shopaholic mode on and indulge all your heart's desires – there's isn't a better time!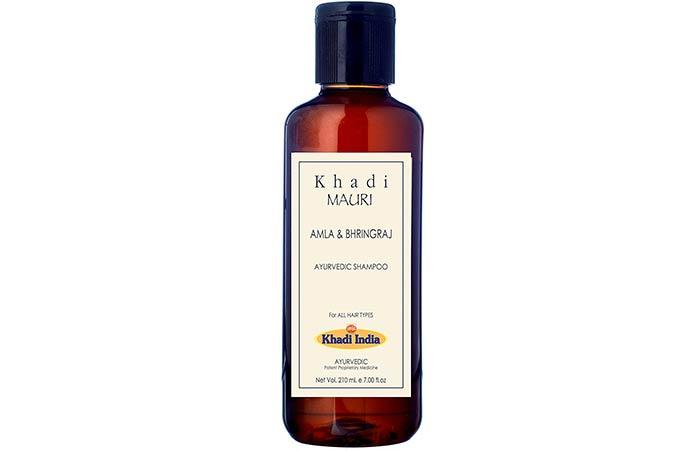 Khadi Mauri Amla And Bhringraj Ayurvedic Shampoo contains, as the name suggests, amla and bhringraj. These natural extracts strengthen your hair roots, prevent hair loss, and promote healthy hair growth. They also clear out dandruff and pave way for darker, shinier, and softer hair.
Pros
Paraben-free
Washes oiled hair effectively
Inexpensive
Cons
Does not reduce hair fall
Can dry out your hair

Back To TOC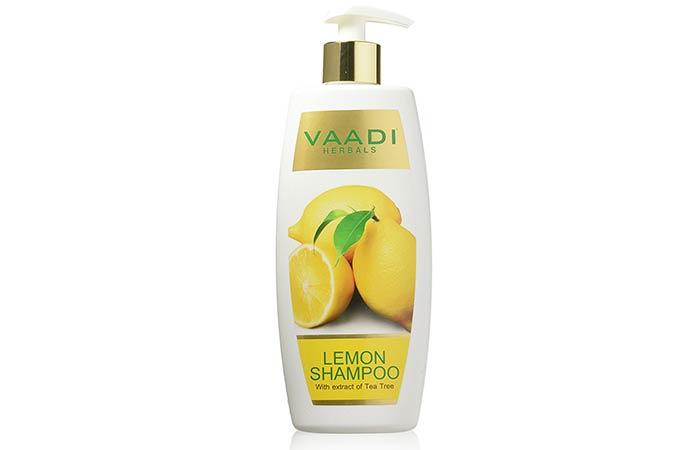 Pamper your hair with the natural goodness of lemon, tea tree oil, tulsi, and shikakai with Vaadi Herbals Lemon Shampoo. This natural shampoo is formulated to effectively remove dandruff and add volume and bounce to your hair. It also works to improve the overall health of your hair and boosts its energy.
Pros
Removes dandruff
Sulfate-free
Inexpensive
Cons
Strong fragrance
Does not cleanse oily hair effectively

Back To TOC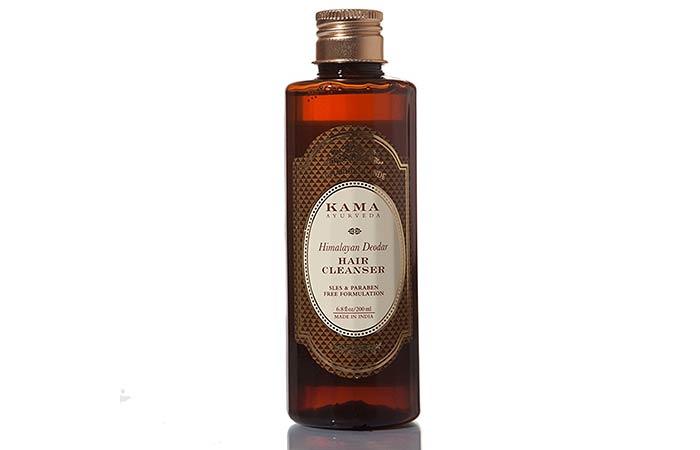 Kama Ayurveda Himalayan Deodar Hair Cleanser is a purifying and scalp toning shampoo that is aimed at strengthening weak and thinning hair and reducing hair fall and breakage. It is infused with the pure essential oil of Himalayan Deodar that boosts hair growth. It also contains soy protein that retains the moisture in your hair, and the aloe vera juice and hibiscus extract add volume and bounce to your hair.
Pros
Reduces hairfall
Adds volume
SLES and paraben-free
Cons
Can dry out your hair
Expensive

Back To TOC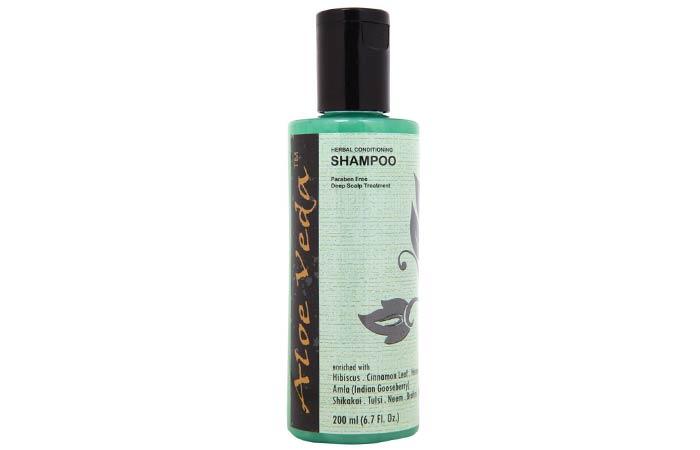 Aloe Veda may not be the most famous brand, but that's no reason to not check out its Herbal Conditioning Shampoo. Enriched with the goodness of hibiscus, amla, neem, tulsi, shikakai, cinnamon leaf, and brahmi, this natural shampoo promises to strengthen your hair roots, soothe your scalp, get rid of dandruff, and restore moisture in your hair.
Pros
Treats dandruff
Paraben-free
Cruelty-free
Cons

Back To TOC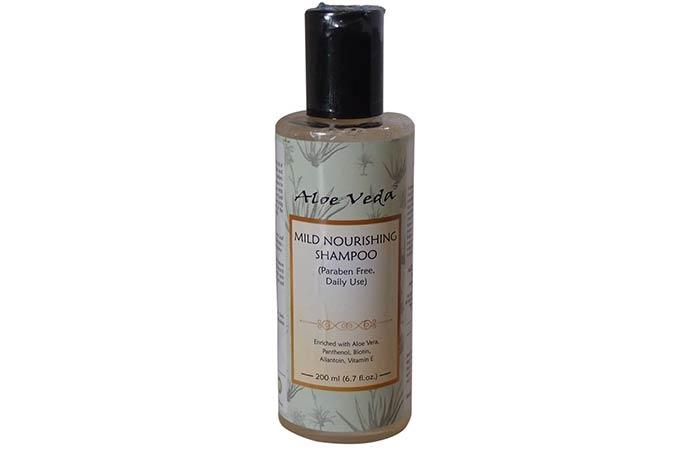 If you're on the lookout for a mild natural shampoo, you need to check out Aloe Veda Mild Nourishing Shampoo. This gentle cleanser contains aloe vera and allantoin that soothe the scalp and keep it moisturized. They also restore natural pH levels and prevent dry skin and dandruff. This natural shampoo also contains biotin that thickens your hair and maintains the health of your roots.
Pros
Well-suited for oily hair
Removes oil and dirt effectively
Only a small quantity required for each wash
Paraben-free
Cons
Contains SLES
Can dry out your hair

[ Also Read – Vedix Customized Hair Growth Solution ]
Back To TOC
Who knew there was such a wide range of options available in natural shampoos, huh? Pick out the one you liked the best and comment below to let us know how it has improved your hair.
Frequently Asked Questions
Is natural shampoo better than regular shampoo?
Yes, natural shampoo is better than regular shampoo as it contains all-natural ingredients and does not damage or dry out your hair.
How often should a person use shampoo?
You should limit your use of shampoo to 2-3 times a week.
What should you do after washing your hair with shampoo?
You should apply a leave-in conditioner after washing your hair with shampoo.
Recommended Articles:
Chik Hairfall Prevent Egg White Shampoo Ingredients
Dove Hair Fall Rescue Shampoo Benefits
Dove Intensive Repair Shampoo Reviews
The post Top 9 Natural Shampoos Available In India – Reviews And Guide if you like this post then share this post with your friends and family